Once a year, Fernandina Beach FL becomes an automotive mecca for enthusiasts of all stripes. Not just a car show, the Amelia Island Concours d'Elegance, now simply called "The Amelia" since its acquisition by Hagerty, is a weekend-long automotive sensory overload.
Four different collector car auctions take place between Thursday and Saturday with over $175mm of cars changing hands, live, in a short period of time. The Porsche club hosts their Werks Reunion on Friday, with multiple shows on Saturday including Cars & Caffeine, Radwood, and Concours d'Lemons – a satirical and hilarious judged gathering of the wacky, wild, and sometimes downright awful.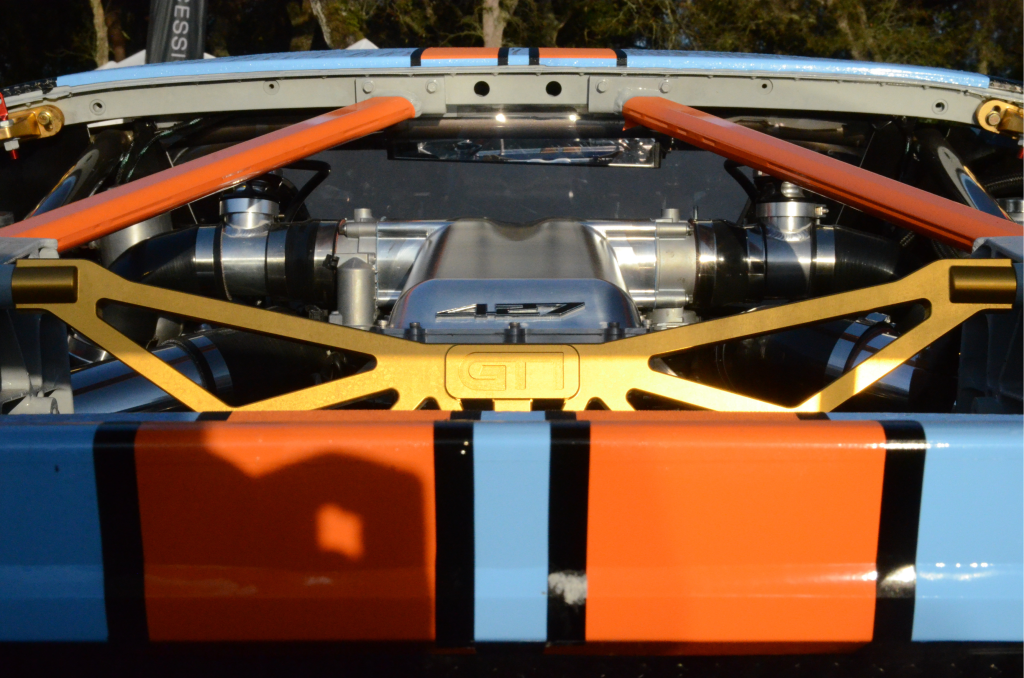 In addition to the official events, the island gets taken over by autophiles, and you will see rare and interesting cars parked in the grass along the side streets as well as motoring past in all directions. We passed a Porsche 917 stuck in a traffic jam, and not just any 917, but 5-time Lemans champion Derek Bell's Porsche 917. Private parties are taking place every night at beach houses, private islands, and the airport.
The climax of the event is the Sunday concours. To explain how this is more than just a car show, I'll relate a story from the bar inside the Ritz Carlton on Sunday. A casual drinker asked "I went to the car show yesterday, there's nothing more to see today, right?"
I almost spit out my $20 smoked Old Fashioned. My response was that Saturday's Cars & Caffeine was analogous to your local weekend cruise-in, that is, if your local Cars & Coffee included manufacturer product demos, celebrities, and supercars like a McLaren F1, Bugatti EB110, and the incredible and obscure Glickenhaus SCG003. However, Sunday's event was an entire show field full of cars that you would likely never see again in your lifetime. It was a curated, classed event where every single car was hand-selected and invited to be on the field.
It was the world's greatest automotive mix tape where no tracks were ever repeated. Almost.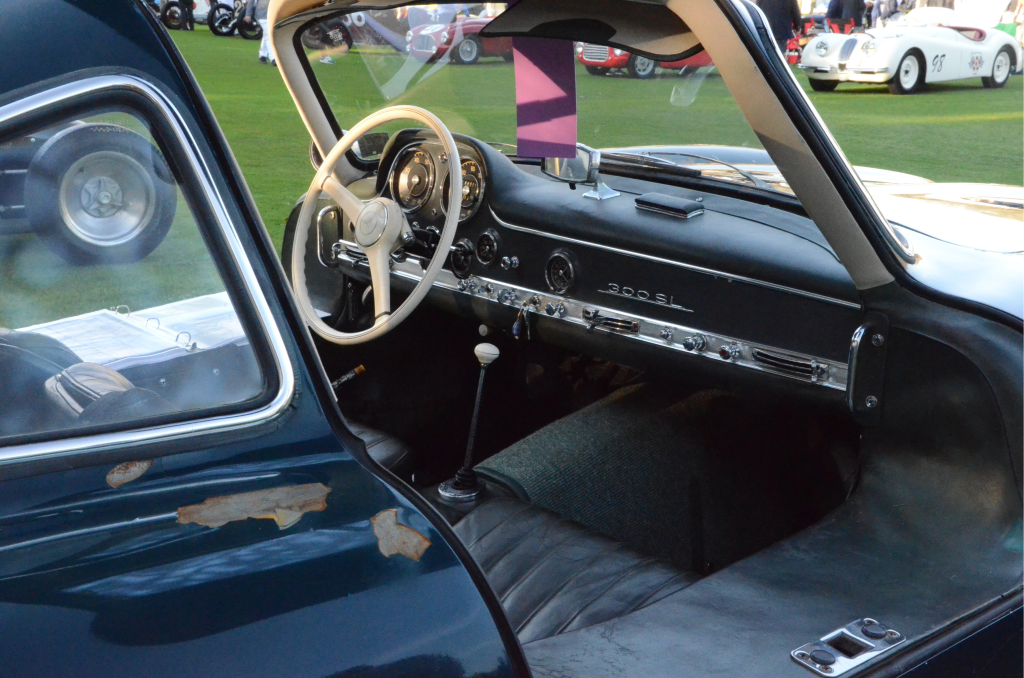 In addition to the SEVEN Porsche 959s which made up the – you got it – Porsche 959 class, no two of which were alike, there was an unlikely pair of skin twins. While antique cars are far more unique than modern cars because of "coachbuilders" – design houses who would design a body, often a one-off, for a particular chassis, every now and then you would see a repeat. And coincidentally there were TWO Zagato Supersonics at the show, both finished in a similar shade of burgundy, one hiding a Jaguar XK120 underneath, the other a Fiat 8V.
Short of that amazing coincidence, there was something unique for all automotive tastes, with classes spanning Limited Production Supercars, 50s Sports and GT cars, Ferrari GTs, Lemans Corvettes, Pre-War Race Cars, and even including a class of custom VW Bus creations that were a huge hit with the kids.
The class "flop" of the weekend was the Ferrari Supercars class, which consisted disappointingly of four Ferrari Enzos. The class "prop" of the weekend was the Lemans Winners, which, while light in quantity, was astounding in quality. A Jaguar D-Type and C-Type, as well as the Ford vs Ferrari movie in the flesh – none other than THE Ford GT40 which won the 1966 24 Hours of Lemans piloted by Chris Amon and Bruce McLaren, and the Ferrari 250LM which won the same race in 1964. "Patina" is a car-collector buzzword, and the 250LM had arguably the most perfect patina – it appeared, sans bug and road grime, as if it had been driven to the show straight from the race – rock chips, fiberglass damage, and all.
My personal highlight was a Duesenberg model SJ Convertible from the Bahre collection in Oxford Maine. The car has a personal nostalgic connection for me, as I was privileged to work around that impressive collection during high school. One of the assignments was to accompany the collection's curator, Jeff Orwig, to the 2002 Greenwich Concours. While touring around Greenwich amongst the elite (including waving at fellow car collector Edward Hermann at an intersection), Jeff removed all illusions of pretentiousness by flipping a lever below the driver's seat which was the exhaust cutout, yielding an unexpected result from the once silent touring car – there is nothing quite like the sound of a supercharged straight-8 unmuffled in a tunnel!
It might be something you'd expect from a modern Ferraristi with a $10k remote-valved Capristo setup on their 599 GTO, but on an early-30s Gatsby-mobile, it was automotive Tourette's in the best possible way.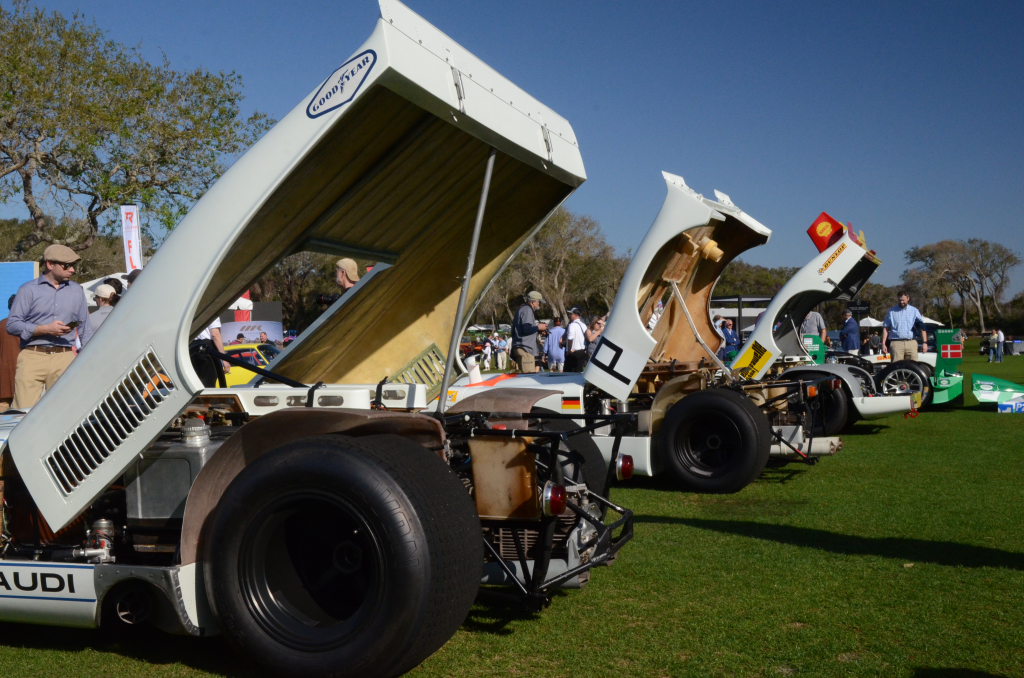 If you haven't yet attended The Amelia – do. It is one of the most significant automotive events in the world, yet it has been crafted in such a way by the organizers as to be accessible for everyone. You don't have to be wealthy or connected in order to experience nearly all that the weekend has to offer – you just need to be present.